About A&G Live Bottom Trailers
Posted on 17 October 2023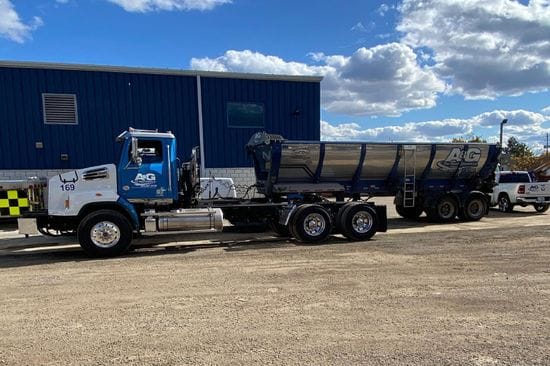 About A&G Live Bottom Trailers: How The Right Machinery Sells Your Construction Services
Ongoing construction site work requires frequently hauling and transporting large and important materials and machinery to remove wasteful products to bring your construction project to success.
In the world of Marketing, word of mouth travels fast. It is likely that your newly built construction projects are drumming up referral business as we speak. With ongoing construction projects to show your company's construction expertise and upcoming construction projects within your company's pipeline, A&G The Roadcleaners provides Live Bottom Trailer Rentals to meet all of your construction site news and to keep your construction machinery intact.
Here are the benefits of Using a Live Bottom Trailer Within Your Construction Site Process
When it comes to pairing construction project machinery that can maximize the efficiency with which your construction materials, machinery and objects are moved, live bottom trailers are the perfect addition to dump trucks.
Also known as a semi-trailer, a live-bottom trailer provides construction companies with an amazing alternative to a dump truck or an alternative to an end dump trailer.
Live-Bottom Trailers Have A Strong Centre of Gravity
Dump-style trailers are known for carrying large materials that are needed for a construction site. However, using a Live-Bottom Trailer, eliminates the potential of your trailer rolling over. With Live- Bottom trailers, each trailer has a conveyor belt and a strong centre of gravity. These features enable Live-Bottom trailers to be unloaded with the reassurance that they will not tile over on uneven surfaces.
Live-Bottom Trailers Increase The Efficiency of Your Construction Site Material Transportation Process With Easy to Clean Tubs
With Live-Bottom trailers, you can say goodbye to the days of tediously cleaning the inside of your dump truck tub. Live-Bottom Trailers include a tub that completely empties clean. Enjoy the benefits of moving your construction site materials with ease and maximizing the efficiency of your construction site project.
Live-Bottom Trailers Provide Unparalleled Dumping Options And Control
Put your woes to rest and concerns aside about the control options when it comes to dumping and transporting construction site materials and use Live-Bottom trailers. Live-Bottom trailers include a specially designed conveyor bottom that allows your crew of construction professionals to drive while dumping your construction materials throughout your construction site with precision and ease.
Rent Live Bottom Trailers With A&G The Roadcleaners
When transporting loose materials,
live bottom trailers from A&G
are perfect for jobs too difficult for traditional dump trucks. By offloading materials using a conveyor belt instead of lifting the body into the air, you won't have to worry about your drivers accidentally knocking over power lines. Perfectly suited for uneven terrain and low overhead work areas, a live bottom trailer or walking floor trailer rental is able to discharge an even flow of materials, making tasks like laying down asphalt much smoother.
Contact us
today to learn more!