A & G All About Crash Truck Vehicles
Posted by A&G Team on 26 May 2023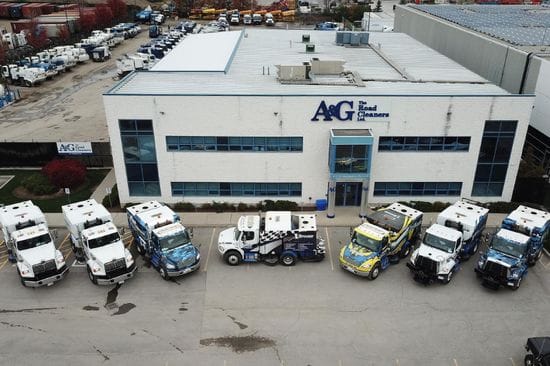 What is a Crash Truck?
A variety of names refers to a crash attenuator truck. A crash truck, also known as a TMA shadow vehicle or a scorpion truck and is designed to safeguard individuals on roadways, such as motorists and roadside workers and prevent their risk of encountering a collision.
How Do Crash Trucks Work?
Crash trucks keep individuals and motorists on the highway safe by the use of specially designed materials and technology that makes the use of crash truck vehicles extremely important for roadway safety. Indeed, the use of crash truck vehicles means the difference between life and death on the highway.
Preventing Collisions with TMA's
TMA's, also known as truck-mounted attenuators, are the devices included within crash truck vehicles to produce kinetic absorption. Truck-mounted attenuators are attached to crash truck vehicles and act as a cushion and a barrier between the impacting vehicle while absorbing the impact of the collision.
Crash Trucks Include Solid Materials For Safe Road Work
Truck-mounted attenuators contain solid and impact-resistant materials including a solid frame made of cartridge and strut and aluminum tubes. Any kind of road work in high-traffic areas, such as roadway paving, traffic control and even moving, benefits from the use of a crash truck.
Safeguard Staff with Crash Truck Rentals from A&G
A crash truck offers protection for your staff, vehicles, and equipment when they're called to busy roads or highways for a job. Staff feel more at ease with a crash attenuator for shoulder work on highways or other lane closures. The crash truck rentals at A&G The Road Cleaners are all equipped with an impact attenuator, designed to slow or lessen the blow of a vehicle colliding with the truck. This provides added safety for your staff and the motorists on the road.
Contact the A&G The Road Cleaners
Don't jeopardize the safety of your road crew - provide peace of mind to your staff by contacting us and scheduling a crash truck rental. A&G The Road Cleaners is Toronto's largest provider of road maintenance and street sweeping services! We offer street sweeping, power sweeping, and parking lot sweeping services, plus an array of cleanup offerings ranging from post-construction site cleaning to hydro excavation, and snow plowing services. If you have any questions about one of our many road cleaning services or would like to request a free quote,
contact us
today!
Author:A&G Team