A&G Has the Best Disposal Bin Rental Options in Toronto
Posted by A&G Team on 3 September 2020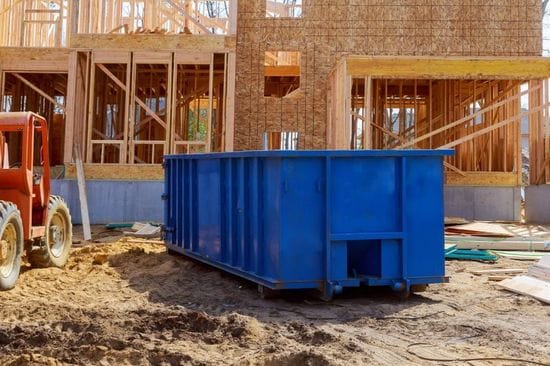 A&G's mission is to provide end-to-end cleaning services for any home renovation project or commercial property in Toronto and the GTA. We pride ourselves on civic cleanliness and safety, and low-cost bin rentals in Toronto are an extension of our philosophy. At A&G, we regularly provide a range of bin rentals for construction, demolition, industrial, and commercial projects.
Low-Cost Disposal Bin Rentals in Toronto and the GTA
A&G is committed to serving Toronto and the GTA and keeping our municipalities safe and clean. We provide 24/7 service and disposal bin rental at competitive rates for any construction project or commercial site. A&G's extensive GTA cleaning services cover everything from street sweeping and power washing to sewer cleaning and construction site cleanup.
Our personal commitment to keeping city streets safe is why our prices are so low; we believe in our city and know what goes into making it beautiful.
The Garbage Bin Rental You Didn't Know You Needed
Indoor home renovations can produce more waste than you think! Having a pick-up truck at-the-ready when doing home renovations is usually not enough for the drywall, wood, and bulky garbage that can come from renovating the inside of a home. A disposal bin rental is likely the way to go and saves you from making 20 trips a day to the waste disposal site. This also goes for outdoor home renovations, which typically involve landscaping and the removal of soil, dirt, and concrete.
Construction sites present a more obvious need for garbage bin rental... but have you thought about clearing warehouse stock and supplies? Whether you've bought a new warehouse and need to dispose of previous scraps or supplies, or you're doing an overhaul of your existing warehouse, a disposal bin can be a helpful tool!
A&G is committed to providing the best customer service and highest customer satisfaction; providing full-service cleaning and equipment rental solutions for any project in Toronto and the GTA. We are in the business of cleanliness and keeping our communities safe, so let us know how we can help!
You can do your part to maintain the cleanliness of your community or commercial property - contact us for a disposal bin rental cost estimate!
Author:A&G Team