A & G disposal bins for gut renovations
Posted by A&G Team on 21 July 2022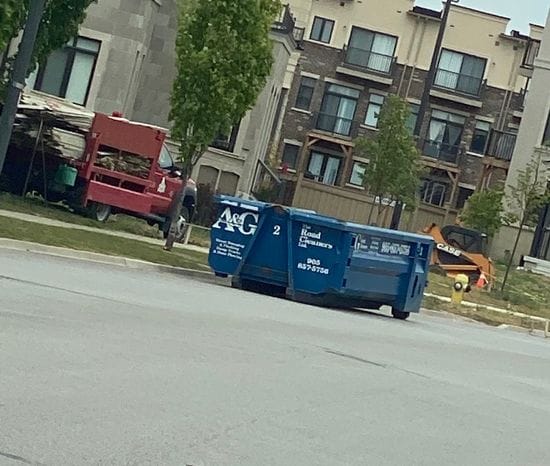 Your fresh new home is exciting. After planning, working and decorating, you finally want to relax. The last thing that you want to deal with after renovating your house is all of the trash that occurs as a result of your renovation project.
What needs to be cleaned after a renovation
Sweeping, mopping and soaping are a struggle. You know the regular go-to's when it comes to cleaning your house; however, the clean-up after a renovation is quite different. Firstly, the walls that you covered to protect your paint should be thoroughly cleaned, and most importantly, the debris that is produced from your renovation tasks needs to be removed.
Contractors won't clean up after your renovation
Unless specified within your contract, your general contractor is unlikely to clean up after completing a renovation. Sorting through your renovation garbage can be a tiring task. A & G The Road Cleaners garbage bin rental service is a simple waste management solution that's environmentally responsible and cost-effective.
Vacuums are not enough to remove renovation dust
Walls and ceilings, fixtures, baseboards, mouldings, appliances, windows, doors, and frames. Indeed, houses have millions of places where dust can collect. The most expensive vacuum on the market will fail to properly remove all of the dust that is produced by your home renovation. While you can reduce the amount of dust with your household vacuum, hiring A & G cleaners will ensure that your renovation site is properly cleaned and dust-free.
Sorting what content can be recycled.
Toronto disposal bins, trash removal, and waste management on a job site or commercial property are essential to the infrastructure and sustainability of any municipality. Everyone wants to live in a clean and inviting community. With our range of road cleaning services, we're proud to provide Toronto bin rentals and the tools to exceed the environmental standards of their respective industry.
It's not 'garbage can't' - it's 'garbage can'. You can do your part to maintain the cleanliness of your community or commercial property - contact us for a disposal bin rental cost estimate! Plus an array of cleanup offerings ranging from post-construction site cleaning. We have state-of-the-art trucks and dump trucks. We regularly provide a range of bin rentals for construction, demolition, industrial, and commercial projects, with competitive disposal bin rental rates and 24/7 service throughout the GTA.
Protect your renovation investments
After investing in your new home and the renovations to make it special, investing in proper site cleanup and waste disposal will make sure that your new house is cleaned without damage. Enjoy the fruits of your labour as soon as possible, without being surrounded by garbage that you are unsure how to dispose of.
Contact us
today for your renovation clean-up needs.
Author:A&G Team