Early Spring Cleaning: Winter Pressure Washing Tips for Your Commercial Property
Posted on 14 January 2020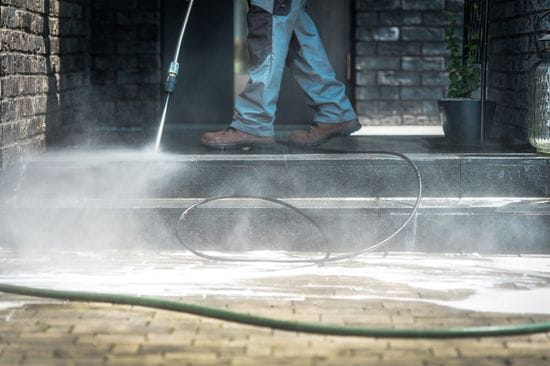 While we're not quite free from snowfall and icy conditions in Toronto just yet, it's never too early to start cleaning your commercial property including the building, parking lots, and other outdoor areas in preparation for spring.
Winter pressure washing maintains your building and business' image in the public eye, ensuring your property is clean and professional to current and potential customers. You could go at it alone, or work with commercial property cleaning specialists that offer pressure washing services. The latter will understand the nuances of winter pressure washing, as it can present unique challenges compared to property maintenance in sunnier seasons.
These are some upsides of hiring commercial pressure washing services for your commercial property in Toronto:
Doing due diligence
An experienced Toronto pressure washing service will ensure all grim amalgamation, salt buildup, corrosion, and other unwanted materials are water-blasted away and off your property for good. A spotless job ensures better curb appeal and better safety around the entire property.
We find when property owners take pressure washing into their own hands, they'll miss the subtleties of the job. For example, do you know where that run-off water goes after you've pressure washed your property? If it spills into the parking lot or sidewalk, you've just created a hazardous ice rink.
Property protection
Allowing contaminants to buildup over the winter can cause long term damage to both your building and premises, like the parking lots or walkways. Without regular upkeep, you'll start to see more dirt, grime, and mould, and crumbling asphalt and pavement. Trusted professional washers will ensure everything is maintained and spotless, thanks to cutting-edge pressure washers that are safe and efficient.
Environmentally-safe
The safety and efficiency of professional pressure washing extends to environmental benefits, too. There's really no better, non-invasive method of property maintenance than pressure washing; we use nothing more than the machine, pressured water, and environmentally-friendly soaps, which means nothing processed or inorganic is added to the environment.
Pedestrian-safe
Your pressure washing professionals should be mindful of the entire property and job, and identify areas that pedestrians or employees may walk across. Besides sidewalks and walkways, any 'shortcuts' through the property should be thoroughly water-blasted for both safety and curb appeal. These neglected areas can oftentimes be the most dangerous, and will require immediate and diligent attention.
---
Prepare your commercial property for the spring with a professional pressure wash from Toronto's leading road cleaning team, A&G. Get in touch with us to learn more, or to schedule a maintenance plan that works for you.