Garbage Bin Rentals in Toronto: 3 Things to Consider
Posted on 9 September 2019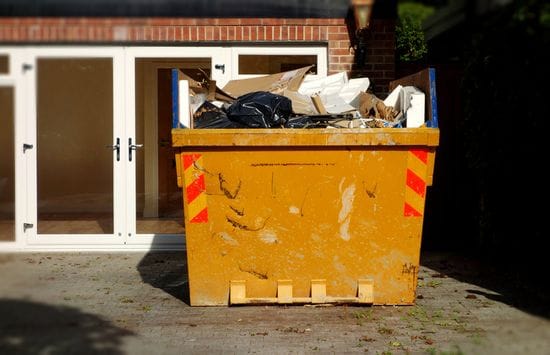 Taking out the trash stinks, especially when it comes to big messy jobs like a home renovation project. Walking to and from the trash can is unnecessary exercise, and you'll waste a lot of dough on Glad bag after Glad bag.
If you have a ton of waste and rubbish to toss from your Toronto home or building, you should consider a garbage bin rental to make the job easy on you and your nose. It's an affordable and efficient way to rid your property of waste safely and in the least-annoying way possible.
But before you give us a call for a Toronto garbage bin rental, keep these 4 considerations in mind:
Amount and Type of Waste
Let's get this out of the way first: You can't dispose of hazardous waste materials with a garbage bin rental. Residential hazardous waste must be discarded based on the city of Toronto's laws, which you can find in detail here.
What you can dispose of is clean fill and mixed waste. Clean fill waste is simply concrete, interlocking material, brick and blocks, dirt, soil, grass, or asphalt. For clean fill waste, we recommend a large trash bin rental (14 cubic yards) as these waste loads tend to be on the heavier side.
Mixed waste is straightforward, too this is all types of trash besides cylinders, aerosol cans, tires, and paint, which are all considered hazardous waste. If you're in need of a disposal bin rental in Toronto for a construction or home reno project, you're probably disposing of mixed waste, making it a fine choice for your cleanup needs.
Permits
That's right; you need permission to throw out your trash in Toronto. What a time to be alive.
Just kidding, sort of. You do need a permit for your garbage bin rental, but only if you need to leave your bin on the street. If your bin is on your driveway, you can continue on your way of taking out the trash.
Check out the city of Toronto's website for information and permit applications.
Project Length of Time
Because garbage bins are generally rented over the course of a few days or a week, they're best suited for projects or disposals that last several days. As such, you can take your time filling the dumpster slowly as the project nears completion, taking your time to sort out what you can and can't dispose of. If a project takes longer than expected, that's okay as you're in charge of the pickup day.
A garbage bin rental will be cheaper, too, as it'll be a onetime cost to rent the bin. Tossing out the same amount of trash with a junk removal service may require multiple trips, increasing your costs with each garbage pickup.
---
If you're in need of an affordable garbage bin rental in Toronto, we have a number of sizes suited to your disposal needs. Get in touch with the pros at A&G The Road Cleaners to discuss the best rental option for your needs.