Here's Why Professional Construction Clean Up Services Are Worth It
Posted on 6 January 2021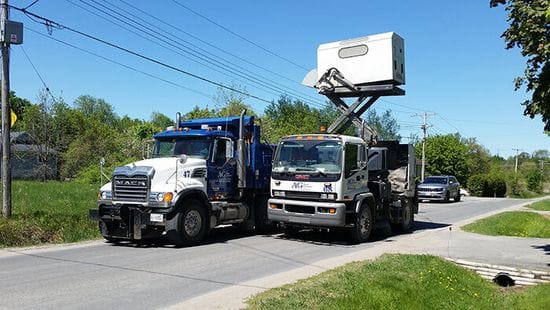 The best part of a construction project is watching it finally go from a pile of materials to a beautiful new building, road or space for people in the community to enjoy. Every builder wants to show off the amazing work of their crew with a spectacular opening day, one where everything is cleaned to perfection. But construction crews are not known to stick around and pick up every coffee cup or sweep every speck of dust. This is where a professional post-construction clean up service can help. Make the best first impression possible with a professional clean up before opening day, so that you can sit back and relax knowing every last thing has been taken care of.
Types of Clean Up Services Available
While some construction cleaning companies offer basic clean up services, such as hauling away junk, A&G's professional fleet offers top-to-bottom services including parking lot cleaning, road cleaning, and property cleaning. We have a fleet of over 80 street sweepers, water trucks, and crash trucks in order to remove all debris from the construction site, do a thorough sweep, tidy-up, and finally haul everything away, leaving the site immaculate.
Each A&G street sweeper and parking lot sweeper surpasses environmental quality control tests, all being PM10-compliant and PM2.5-compliant. Air quality control is very important to us, and we want to ensure that everyone in the community remains safe and healthy. While environmental safety standards have never been more rigid, A&G surpasses all regulations everytime, being one of the most green cleaning service companies in Toronto and throughout the GTA. For residential and commercial properties, having a clean parking lot is usually a new tenant's first impression of a new-build, so it pays to make it a good one.
Our mobile pressure washing is suited for commercial buildings, municipal sidewalks, parking lots, and roads, and can make a construction site shine before opening day. Regular power washing can also add to the longevity of the exterior of buildings and paved roads such as front walkways or parking lots.
The Benefits of Hiring Professional Clean Up Services
While many post-construction cleaning prices from other companies will only include basic services, A&G offers full-service post-construction clean up at competitive rates.
Our commitment to maintaining a clean site and clean environment is another great benefit to hiring A&G, and a reason to boast about it to the surrounding community as we believe in creating clean air for everyone with our services.
Finally, construction schedules can make it difficult to schedule a proper and timely clean up post-build, which can delay construction deadlines and even delay opening, which takes more time and money for all parties involved. Additionally, we are the only Toronto street sweeping and commercial power sweeping service that's on-call 24/7. Whenever you're ready for a site clean up, we'll be there! We are the most reliable clean up service company in the city, so call on us anytime.
Contact us to find out more about our post-construction clean up services available in Toronto and the Greater Toronto Area. And end your next project on time and with an immaculate site for opening day!