How to Clean Up a Construction Site
Posted on 18 April 2019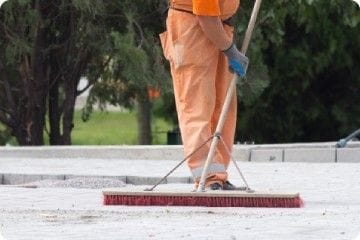 If you've ever been near a construction site, you'll know that it's not the sort of place that you would call clean. But it may have been clean before, and it will need to be clean again before the construction project is complete.
The task of tidying up all the dirt, debris, and extra materials may seem almost as mighty a task as the construction itself, but it won't be if you follow these steps on how to clean a construction site.

Recycle, Recycle, Recycle!
Take the time to learn the recycling requirements in your region. Different areas may have different regulations about which materials, such as drywall, wood, and concrete, need to be recycled.
While you're recycling, find out if the project is working towards any Leadership in Energy and Environmental Design (LEED) certifications. If it is, make sure your cleanup team complies with the LEED standards.

Get Organized!
Stay on top of where all the different materials are by creating separate collection areas, clearly labelled, for each type of material. This is especially important for making sure garbage doesn't end up with recycling and vice versa.
As your team collects the materials, they can bring them to their designated area, saving you all from having to sort it later.

Rent Some Dumpsters
You'll need somewhere to put everything that isn't recyclable, and there's no better place to dump things than a dumpster. Make sure you have as many as you need to accommodate everything, including one for general debris.

Actually Clean Up
Now that everything's set up, it's time to actually clean the place. Attack the larger items first to make sure they fit in their designated spots, and then fill in the space with the appropriate smaller materials. Now is when you'd call the disposal and recycling companies to haul the materials away. (That is, unless you're working with A&G.)

Time for Nit Picking
With all of the construction waste out of the way, you can start on the tasks one would normally associate with cleaning. For an indoor job, make sure to sweep and mop the floors, clean all surfaces and equipment, gently remove window stickers (if applicable), and remove any protective devices, such as cardboard or plastic covers.
For an outdoor job, this will include washing any exterior windows, and sweeping all the paved surfaces.
---
We know this is a lot of work. Luckily, it is exactly the type of work that we do. A&G's construction clean up teams are on call 24/7 and will handle the clean up process from start to finish, including hauling all the garbage away.
Get your site ready for opening day and contact us today!