The Importance of Professional Construction Site Cleanup
Posted on 18 October 2018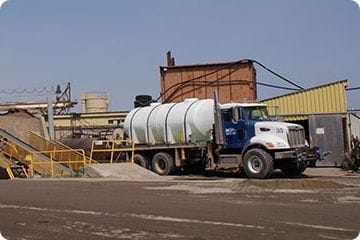 As your home or commercial property's renovations come to a close, there's still a sizeable amount of work to be done before making good on your word and ordering beer and pizza for all.
Someone has to take care of that post-construction site cleanup and all the discarded materials, dirt, and dust that come with it. Whether you have a contractor, construction site cleaning service, or doing it alone, post-construction site cleanup is essential to the longevity of your newly renovated property and the environment around it.

Dirt & Dust
The dust and dirt that comes with a construction job or home renovation project is inevitable. It'll settle into all sorts of spaces, leaving you with a mess that's unattractive, and more importantly, unhealthy.
Significant construction and renovations create particulate matter in the air, or specs of dust so small you'd need CSI magnification power to see. Particulate matter under 10 micrometers in diameter pose serious health risks to people's respiratory systems when they enter the lungs.
Coarse dust particles are between 2.5 to 10 micrometers, and are created by crushing and grinding operations. Fine dust particles are 2.5 micrometers and smaller, invisible to the human eye. These are produced by combustion motor vehicles, and other equipment you'd expect to see at a standard construction job site.
Without proper construction site cleanup, you and passerby risk inhaling these two types of particulate matter, which can lead to heart or lung complications. They've been known to trigger chronic diseases including asthma, heart attack, bronchitis, and more.
Ensure the equipment you or your hired construction site cleanup service is using is PM-2.5 and PM-10 compliant in order to keep you, the community, and the environment, safe.

Disposal Rules
After the heavy scrubbing and cleaning is done, there's the matter of removing all the excess materials from the construction site. You can't just leave everything on the curb and let the city trash team do the work you'll need to adhere to any city or municipality laws regarding waste disposal.
This includes not only knowing where to dump your junk, but what the types of junk you can dump, as there are often materials that cannot be simply dropped off at the nearest trash yard.
The city of Toronto outlines waste, junk, and garbage removal from private property on their official website. Be sure to consult your city's waste bylaws before rolling up your sleeves and getting to work.

Safety First
One of the key advantages to hiring a post-construction site cleaning service is if offers peace of mind, with you knowing the site will not only be cleaned up correctly, but safely.
The amount of dangerous discarded materials on a construction site is staggering think of all the sawdust, broken glass, nails, wires, and other leftover building materials just waiting to scratch an arm or pierce a leg.
Professional construction site cleaning services offer the experience and processes to clean any site without jeopardizing the safety of others. Plus, you can't match their efficiency; they typically come to work with more equipment than the broom and dustpan you brought from home.
---

Have a construction or renovation project on the horizon? See to it that the job is done right from beginning to end with The Road Cleaner's post-construction cleaning services. Unlike contractors who primarily haul away junk, we offer a complete job in removing all debris, a thorough sweep and tidy-up, and finally hauling everything away.