About Our Rental Services: Buy Used Equipment
Posted by A&G Team on 31 July 2023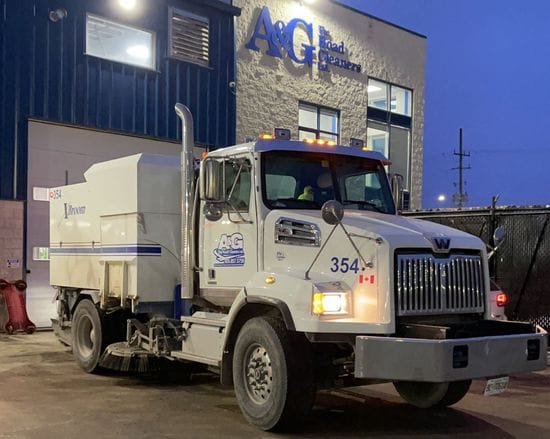 The Benefits of Purchasing Used Road Equipment From A & G The Road Cleaners:
Benefit 1: Purchasing New Construction Equipment Presents Financial Risks
Purchasing new heavy equipment and commercial construction machinery presents financial risks to your business. Although investing in heavy-duty construction machinery and equipment can save your company time and money to transport large amounts of products and execute projects more efficiently, the upfront costs of new machinery and equipment can be deducted from your company capital.
Benefit 2: Purchasing Used Construction Equipment Protects Your Business Capital
Your business capital refers to the assets that your organization has at its disposal to pay for your necessary day-to-day operations while nurturing and funding your future growth. As a result, expenses such as investing in brand-new construction machinery or equipment can present a critical risk to your company, its capital, and the future of your organization. From one-time expenses to goods and services to ongoing financial obligations such as fixed assets, business tools, and funding your day-to-day operations, your business capital needs to be protected in order for your company to succeed.
About A & G The Road Cleaners Used Road Equipment for Sale
To maintain industry-leading road cleaning services with an equally modern fleet of road sweepers, street sweepers, hydro vac trucks, and vacuum trucks, we're always looking to improve our technology and equipment. As we update and add to Toronto's largest street sweeping fleet, we have a surplus of high-quality, used dump trucks and used street sweepers for sale that we have retired from our work outfit.
Rather than having them sit in our lot, we've made our entire inventory of used street sweepers, used power sweepers, and used dump trucks for sale! All of our high-grade equipment can be utilized across an array of industries. Whether you're looking for a street sweeper for sale or a dump truck for sale in Toronto, we're sure you'll find the right machine in our inventory of heavy equipment for sale in Canada.
About A & G The Road Cleaners
For over 25 years,
A&G Canada's
family-owned and operated Toronto power sweeping, street sweeping and road cleaning services have established themselves as customer-first - without you, there would be no business after all. Led by our friendly and knowledgeable staff, we've grown into one of the largest street-sweeping companies in Toronto, outfitted with industry-leading street sweepers, road-cleaning equipment, and infrastructure to manage any municipal or commercial job. For more information about construction machinery or our services,
contact us
today!
Author:A&G Team