Power Washing For Safe and Clean Environments
Posted by A&G Team on 23 May 2022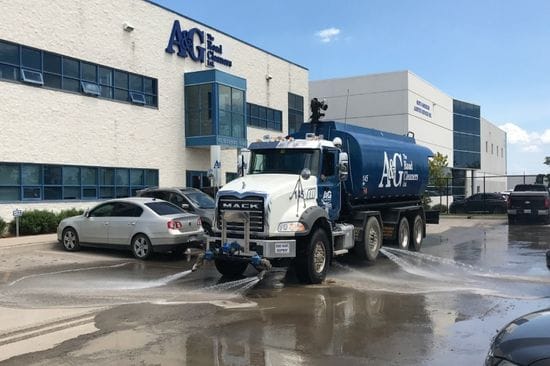 Winter has come and gone and with the start of the spring season comes all that winter has left behind is there for everyone to see! Organizations and institutions are taking extreme measures to show that they care about cleanliness and safety. With increased caution about the places we visit and bring our families to, to guaranteeing that large organizations can transition from working from home to back to the office safely, commercial power washing service is a responsible option.
Power washing is the fastest way to ensure the most thorough cleaning in the shortest amount of time.
The Advantages of Power Washing
Power washing cleans extremely large surfaces, and investing in professional power washing services ensures that your property and the surfaces around it, including sidewalks, driveways, car parks, and roads are properly cleaned. Now that we have covered the benefits of power washing for your home, here are the benefits that it has on the environment.
The Benefits of Power Washing
Heavy-duty grease and grime can build up on many types of surfaces, leading to future building damages, environments in which mildew and mold grow quickly, and can have harmful effects on the air quality. Using water as its base, power washing forcefully removes dirt from every kind of surface with high-pressure jets that forcefully clean the surface.
Power washing ensures safe disposal but harmful wastewater and guarantees safe use of chemicals.
A&G's The Road Cleaners Pressure Washing Services
Using commercial pressure washing equipment can also increase the lifespan of building exteriors and paved roads, as grime buildup, salt residue, and air pollution can all contain chemicals that deteriorate paint, stone, or asphalt over time
Find out what A&G can do for your buildings, roads, and sidewalks by contacting us today for pressure washing services prices. To book your commercial pressure washing service from A&G, contact us today or book our power and pressure washing services online!
Author:A&G Team