Renovating or Decluttering Your Home? Ensure Environmental Safety With a Disposal Bin Rental
Posted by A&G Team on 22 April 2022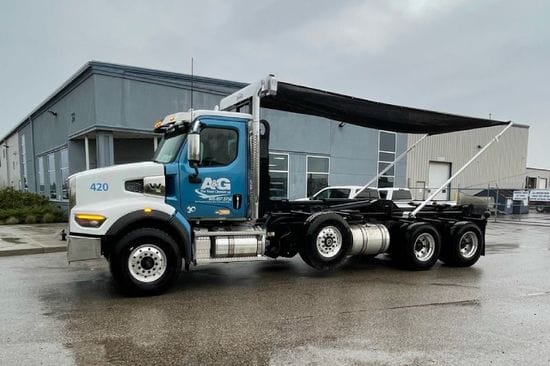 When you are decluttering your home and getting rid of old belongings, or dealing with a big renovation project- renting a disposal bin guarantees that your waste will become recycled rather than left in a landfill. Aside from saving you multiple trips to dispose of waste, using a professional disposal bin company protects the environment here's how:
Improperly Disposed Waste Creates Toxins
Improperly disposed waste migrates towards water, burnt plastic creates harmful emissions and electronic items such as batteries, computers and cords contain toxic substances. Save yourself the time of questioning where and how to dispose of harmful products such as medications and electronics and their potential damage to the environment by renting a professional disposal company.
Properly Disposed Waste Protects Environmental, Human and Animal Health
Wasteful environments are a breeding ground for microorganisms that create disease and produce disease spreading insects/ animals. Protect your health, animal health and the health of the environment by using a professional waste disposal company. Whatever the type of waste there is a rental bin option to select, guaranteeing a safe community.
Waste Is Not Only Disposed But Recycled Into Useful Items
With professional waste management services, waste is repurposed and recycled into useful items. When disposable items are recycled rather than sent to a landfill, methane emissions and harmful carbon dioxide emissions are significantly reduced.
Everyone wants to live in a clean, safe community, and A&G ensures that is possible
A&G has a range of rentals and waste management services to offer. We love to exceed the environmental standards of our industry with every project we take part in. A&G makes waste management simple and affordable, while guaranteeing civic cleanliness and safety. We have a Ministry of the Environment (MOE) license for waste transport, handling, and processes in Ontario and we always adhere to provincial safety and sanitation standards.
Our team at A&G would love to hear from you! If you have any questions about our services or are in need of a quote, reach out and discuss it with us anytime.
Ready to book A&G's disposal bin rental services in Toronto? Book with us today!
Author:A&G Team