Routine Road Maintenance is Beneficial to the Environment: Study
Posted on 19 February 2019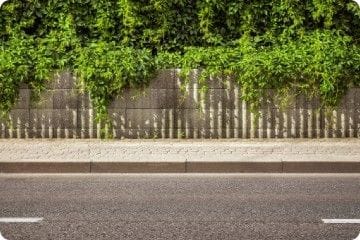 The battle against greenhouse gas emissions is literally hitting the streets.
In a new study published in the International Journal of Sustainable Transportation and conducted by Rutgers University researchers, their findings suggest frequent road maintenance not only limits road construction pollution, but reduces greenhouse gas emissions.
Extending pavement life through preventative road maintenance can reduce greenhouse emissions by up to two per cent, according to the report. Additionally, transportation agencies can save between ten and 30 per cent, and regular drivers two to five per cent in driving costs associated with tire wear, vehicle repair, and fuel consumption.
"When pavement is in its early failure stage, preventive maintenance can restore performance and extend pavement life with lower costs," study lead author Hao Wang, an associate professor in the Department of Civil and Environmental Engineering at Rutgers University-New Brunswick, said in a statement.
"Pavement preservation leads to significant environmental benefits due to the improved surface condition, which results in smooth pavement, saves energy and reduces user costs."
The researchers extrapolated data from the long-term pavement performance (LTPP) database, a full-bodied research project that details pavement-specific information related to pavement performance. They used the data to measure the environmental impact roadway repairs had on carbon dioxide emissions connected to global warming, looking closely at maintaining asphalt pavement.
They discovered the best form of preserving pavement came in the 'thin overlay' method, or placing two inches of asphalt on roads, compared to the 'chip seal' and 'slurry seal' methods commonly used in road maintenance. The thin overlay method yielded a two per cent reduction in carbon dioxide emissions.
In the future, the research team plans to create life-cycle assessment tools to evaluate the impact of all roadway projects on the environment.
Transportation is the main culprit of greenhouse gas emissions today, thanks to the carbon dioxide emissions from vehicles.
---

Do your part in maintaining the environment and curb appeal in your community - preventative road maintenance reduces the risk of more costly roadside repairs, as well as improving greenhouse gas emissions in the area. Check out A&G's road maintenance services in Toronto!