Winter is Coming - It's Time to Set Up Your Snow Plowing Contract!
Posted by A&G Team on 8 October 2020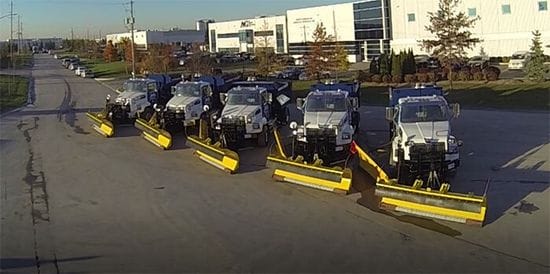 Us Torontonians don't like to admit it when the cold breeze of October begins to knock at our doors, but winter is coming. And there's nothing we can do to stop it, so let's get ahead of it instead. Arguably one of the biggest headaches of owning a commercial space in the great city of Toronto is dealing with snow removal when it starts to paint the town white. Luckily, commercial snow plowing services like those from A&G are prepared to come to the rescue!
Starting Your Snow Plowing Contract Early
The A&G snow plowing fleet has certainly grown over the years, but we all know that when the white stuff hits, it's all hands on deck. Make sure your commercial property is a top priority by booking your snow plowing contracts early this year. Due to the current pandemic, we need to be aware that this year is, and will continue to be, unlike any other year. Ensuring your customers are safe and can continue to get to you with ease is our number one priority.
A&G doesn't just preach being proactive, we practice it as well! Along with emergency commercial snow plowing services, which we provide 24/7, we also specialize in preparing streets for heavy snowfalls. Through a combination of pre-wetting, salting, and sanding, our road cleaning services make roadways more manageable post-snowstorm, and prevent the build-up of ice.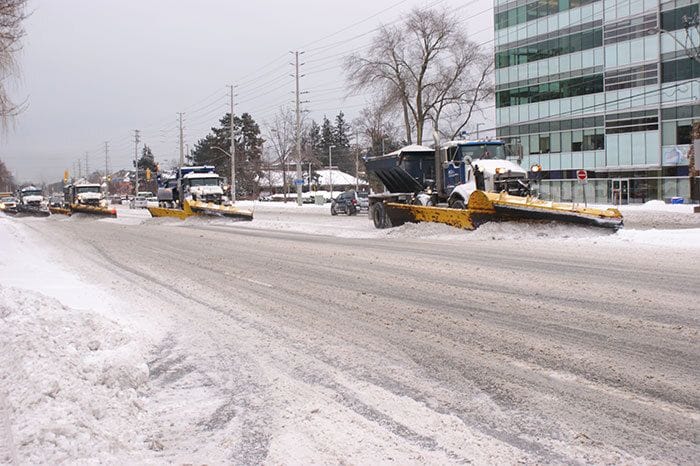 A Full-Service Road Cleaning Fleet Unlike Any Other
Our snow removal equipment and comprehensive snow plowing services include more than just simply clearing roads or parking lots. Our road cleaning services provide additional value through:
Reducing hazards of slippery roads and commercial properties for motorists and pedestrians.
Minimizing economic losses in the community, or your commercial property, due to inaccessibility to the area.
Maintaining safe school bus routes for children.
Meeting or surpassing Minimum Maintenance Standards (MMS), as defined by the Ontario Government.
Offering job and construction sites added salting and snow plowing.
We are always flexible and while we offer seasonal snow plowing contracts, you can also book a one-time snow plow removal service. We cater to our client's needs and want to offer whichever option makes the most sense for you and your commercial property.
Contact us to find out more about our commercial snow removal services and snow removal contracts in Toronto and the Greater Toronto Area. And be prepared for the winter ahead!
Author:A&G Team