Streamline Your Next Project With A Dump Truck Rental in Toronto
Posted by A&G Team on 15 December 2021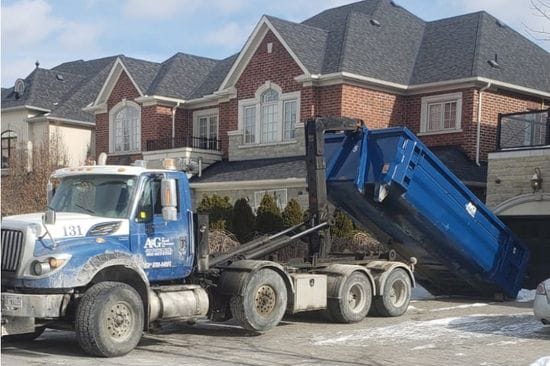 As you contemplate the budget and scope of upcoming construction projects, dump trucks are probably the last thing on your mind. You may be tying yourself in knots trying to figure out how you can get everything done within a set series of constraints. One of the risks in these situations can be forgetting about certain logistics, whether it's how you're going to get your material to the site--gravel, for example--and how you're going to remove debris when the project is over.
You want to do the work yourself. You take pride in it, and at A&G The Road Cleaners, we understand that. That's why we have the tools to help you DIY from start to finish.
Dump Trucks For Any Size Project
Your first thought when you consider dump truck rental may be that your project isn't nearly big enough to warrant it. Conversely, it may be that no dump truck you could rent could possibly accommodate the size of the project you're envisioning.
Not so fast. No matter whether your project is a tiny one-and-done endeavor or a mammoth undertaking, you can rent A&G dump trucks ranging from 1-ton to 15-ton capacity, 1-ton to 21-ton, and all the way up to 38 tons. When you're ready to start your project, we're ready to help you move to get it done, no matter how big or how small.
Plan Accordingly, Or Just Improvise
With an A&G truck rental, you're able to manage mistakes and have the project go your way, even through hiccoughs. Need an extra load? Need fewer? You've got the dump truck, and you're in total control.
Additionally, if your calculations were off, for example if you're hauling demolition waste and you find that your load is heavier than you were expecting--no worries. If you need a larger size dump truck, we have them available. The wide range of dump truck sizes we have available also means that you can size up; even if your load is supposed to check in at 15 tons, why not opt for a 21-ton, just in case? A&G's affordable and wide range of trucks makes it possible to leave some wiggle room in the timeline and budget, meaning that your project is more likely to go smoothly, and less likely to go over budget.
Really Like Your Used Dump Truck? Buy It!
Buying used is more environmentally friendly, not to mention more cost-effective than buying new. If you decide that you need a solution over a longer term, that renting over the long haul will cost more than just buying, or hey, if you just really, really like your rented dump truck, A&G has a wide selection of cost effective, high-quality dump trucks available to help minimize the risk of big purchases and making gathering equipment more accessible to everyone.
Whether you're carrying demolition waste or your hauling material to a new site, A&G has all your dump truck rental needs covered. Contact us today to find out more about how A&G can make your next project more efficient and cost-effective.
Author:A&G Team