The Benefits of Buying Used Road Equipment
Posted on 13 May 2019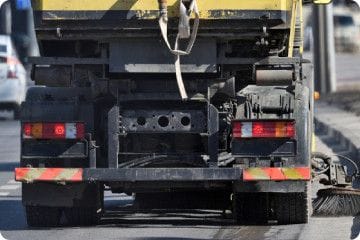 Vintage is the latest trend: clothing, sunglasses, shoes, interior design styles, appliances, vinyl records, and even road maintenance equipment.
Okay, maybe not vintage road equipment that wouldn't be safe or efficient. But there is a lot of value in buying used road equipment.
Lower Prices
Buying new equipment is an expensive investment that isn't always worth it.
There is a lot of high-quality, used road maintenance equipment on the market that will function as well as new gear, and the money you save can go toward attachments, maintaining your current gear, or even buying additional pieces of equipment.
More Options
With the amount of used equipment out there, you'll be sure to find whatever it is you're looking for, from street sweepers to dump trucks.
No More Initial Depreciation
Like new cars, new road equipment depreciates in value by up to 20-40% in the first twelve months of use. You can avoid that initial depreciation by buying used equipment or trucks.
Keep Value High
With proper handling and good maintenance, used equipment can hold its value. When you're ready to sell, you could actually get close to what you paid for if your equipment is in-demand.
Stay Flexible
While buying new road equipment often means long wait times and serious value losses between buying and selling, buying used equipment allows you to remain flexible with your business. When a short-term contract requires a particular machine, you can obtain it reasonably quickly and then easily sell it after the job is finished, often for nearly the same price.
---
Convinced? A&G The Road Cleaners has a surplus of high-quality dump trucks and other road maintenance equipment for sale that we've retired from our current fleet. View our inventory of used high-grade equipment today!