What is Hydro Excavation and Why Should I Use It?
Posted on 2 June 2019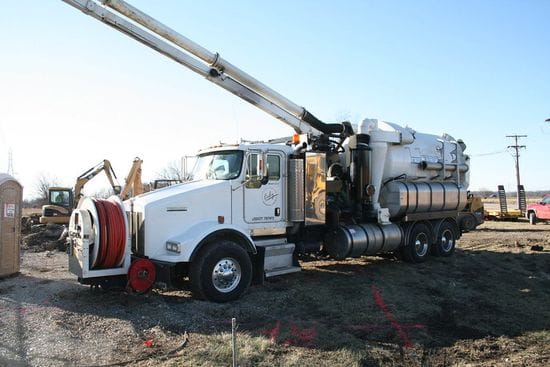 Hydro vacuum excavation, or hydrovac, is a cleaning or digging method that uses pressurized water to force its way underground while an industrial-strength vacuum from a hydro excavation truck excavates and evacuates dust, dirt, and debris.
Hydro excavation is popular among construction companies because it's safer, less destructive, more accurate, and more environmentally-friendly than other means of excavation.
Safety
Hydro excavation is safer than other means of digging and moving soil for a couple reasons. Firstly, it is a non-manual and non-explosive process, which minimizes injury risks to workers, while the vacuum ensures that passers-by don't have to worry about flying debris. There also isn't a lot of equipment required and what is required can be positioned at a distance from the actual excavation site. This distance provides another safety net.
Lower Cost
Hydro excavation reduces many of the costs associated with traditional excavation methods. In providing a quicker, more precise job, the speediness results in less labour time to pay for, and the precision leads to less damage to existing utilities and to the environment, minimizing or eliminating any damage repair costs. Hydro excavation also requires much less cleanup than other methods, so companies save money by using a smaller clean-up crew with less labour-intensive work to do.
Related: Air vs. Hydro Excavation: What's Best for Your Property?
Serves Many Purposes
Hydro excavation is regularly used in a number of industries, including plumbing, construction, utility installations (such as light posts, traffic lights, sprinklers, etc.), and landscaping. Common tasks include potholing, slot trenching, debris removal, exposing utilities, piling hole excavation, cold weather digging, and remote digging.
---
A&G The Road Cleaners are equipped to handle all of your digging needs. If you'd like to utilize safe, cost-effective, precise, and environmentally-friendly hydro excavation, contact us today!