Why Commercial Parking Lots Need Regular Power Washing
Posted on 9 July 2019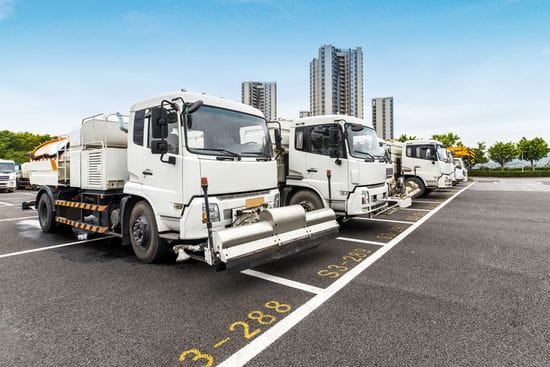 Your commercial property sees a lot of traffic foot traffic, clients and employees, vehicles. To keep your property in excellent condition, you invest in maintenance to keep your structures and outdoor spaces pristine.
Oftentimes overlooked, keeping your commercial parking lot clean is a key element to a thriving commercial property, making power washing your parking lot a staple for your maintenance routine.
But first, what is power washing?
Using high-pressure water streams, power washing removes dirt, grime, mold, mud, chewing gum, and other deposits on surfaces. Due to the high pressure of the water, power washing is an excellent choice for hard surfaces such as:
Sidewalks
Walkways
Decks
Roads
Parking lots
Concrete surfaces
What's the difference between power washing vs. pressure washing?
The difference between power washing and pressure washing boils down to temperature. While pressure washing uses a high-pressure spray to clean surfaces, power washing uses heated water at up to 155°C to neutralize and break down contaminated materials.
How does a commercial power washing service benefit my property?
After a long winter, busy summer months, and the transition periods in between, dirt and grime can build up in your commercial property's parking lot. Most patrons arrive at your property by foot or car, and their first experience with your grounds is most likely the parking lot. Keeping it clean not only provides longevity to your paved surface, but also creates happy tenants and visitors.
Power Washing Increases Your Parking Lot Lifespan
Dirt and grime stuck on your parking lot can accelerate deterioration of asphalt, in turn increasing your maintenance costs. Regular power washing minimizes these materials by not only removing them, but neutralizing them with the high heat and pressure used to rinse them off. Seasonal power washing, especially after winter, can remove erosive materials like sand and salt from further damaging your parking lot. Left unchecked, this can cause cracks or potholes that compromise the integrity of your surface.
Power Washing Demands Better Prices
Increasing the lifespan of your parking lot and creating a clean surface on arrival increases your property's value. Making a good first impression on patrons attracts more customers and businesses to your commercial property. This allows tenants on your property to thrive and attract new business when units become available due to proper care. Patrons don't usually pay attention to the surface they park or walk on, but when the property is littered and in disarray, it is always taken note of. This may reflect poorly on the property and cost business in the long run.
Power Washing Minimizes Waterway Pollution
The world is becoming more and more environmentally friendly and power washing can help your parking lot uphold its end of the bargain. Winters can be tough, not just on our bodies and paved surfaces, but also our waterways. The additional sand, salt, and debris that builds up throughout the winter eventually melts away, draining into your local sewers and waterways. Regular parking lot power washing helps keep chemicals and litter from draining into sewers and damaging your local wildlife.
Protect Your Property from Lawsuits with Power Washing
Built-up debris can cause erosion, standing water, or other surface damage which may not only deteriorate your commercial parking lot surface, but cause hazards ripe for accidents. Protect your property from vehicle damage or personal injury by making sure your parking lot surface is clean and maintained to keep everyone safe.
---
Is your commercial property's parking lot in need of some TLC? When one-too-many gum patches or sand build-up from a harsh winter are littering your commercial parking lot, call the professionals at A&G The Road Cleaners for a maintenance plan that will keep your property spic and span.