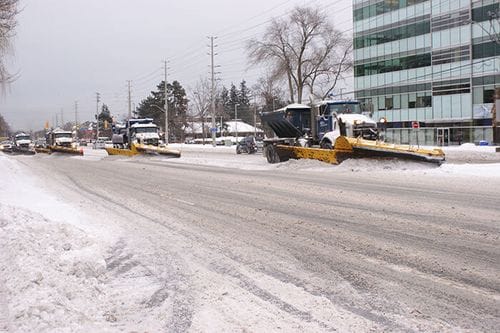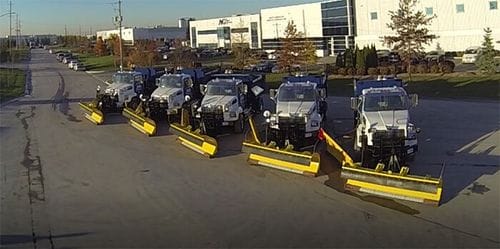 Road Salting and Snow Plowing Services – Min of 4 Hours
A&G The Road Cleaners' comprehensive road salting and snow plowing services include more than simply clearing roads or parking lots. Available on a contractual basis or as-needed on-call 24/7!
For full service details, please see description below.
Please note that there is a minimum of 4 hours with our road salting and snow plowing services, with each additional hour available at a rate of $105/hr (3 hours onsite +1 hour Travel Time).
Road salt is available for $150/ton
Extra charges for Fuel Surcharge, Environmental and overnight fees will apply at time of final invoicing
Don't let ice and snow get in the way, book our commercial road salting and snow plowing services today!
No stranger to Toronto's unpredictable winter weather, A&G's comprehensive snow removal services include more than simply salting and clearing roads and parking lots. Our team of road cleaners adds value by:
Reducing hazards of slippery roads and commercial properties for vehicles and pedestrians
Increasing accessibility to the area, resulting in minimized economic losses for your municipal or commercial property.
Creating safer public transportation/school bus routes year-round
Surpassing Minimum Maintenance Standards (MMS), as defined by the Ontario Government
Increasing road salting and commercial snow plowing for job and construction sites
Operating heavy-duty snow plow trucks and top-of-the-line equipment
We don't just preach being proactive, we practice it! In addition to our emergency commercial snow plowing services, available 24/7, we also specialize in preparing streets for heavy snowfalls, through a combination of pre-wetting, salting, and sanding. Our road cleaning services make roadways in Toronto and the Greater Toronto Area (GTA) more manageable post-snowstorm and help prevent potentially dangerous ice build-up.
Book road salting and snow plowing services above or return to all services.