How A & G The Road Cleaners Ensures Your Construction Site Is Immaculate
Posted by A&G Team on 29 September 2023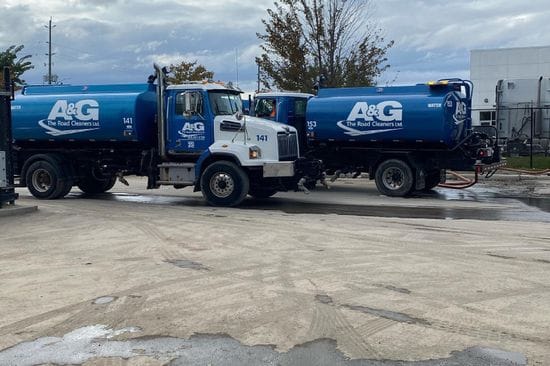 When completing a construction project, no matter how high-tech your construction equipment is or how clean and tidy your construction crew maintains the site, there will always be a mess left behind. Whether your construction crew has completed a construction, refurbishment, or renovation project, the splashes, powders and residues left behind require professional post-construction site cleaning.
What Does Post-Construction Site Cleanup Include?
Rather than a regular cleanup that involves picking up materials and sweeping away debris, post-construction site cleanup and inspection require commercial cleaning technology and processes to chemically treat and clean a freshly constructed project. The construction process includes activities that create a wide array of difficult debris such as physically digging into the ground and placing raw materials onto the construction site to develop and construct a structure.
The Negative Consequences Of Not Investing In Post-Construction Site Cleanup
Without a professional post-construction site cleanup crew, your freshly built site and structure will suffer long-term consequences that cause the building to aesthetically appear to have a residue on its exterior and site to be hazardous as a result of improperly removed construction site materials.
About A & G The Road Cleaners' Construction Site Clean-Up Services
Relying on contractors for proper construction clean-up can create a bigger mess than you started with. Offbeat construction schedules make it difficult to align any post-construction cleaning services, potentially delaying move-in dates or building deadlines.
With 24/7, on-call service, and over 80 street sweepers, water trucks, and crash trucks, A&G The Road Cleaners ensures your construction site is immaculate for opening day.
Our trained parking lot cleaners, road cleaners, and property cleaners employ modern, high-efficiency equipment that dwarfs green-friendly guidelines, minimizing the impact on the environment. We won't sweep anything under the rug - we're diligent in clearing away every speck of dust, debris, and clutter on-site, leaving a spotless space for tenants. Unlike most construction cleaning companies who primarily haul away junk, we offer a complete job, removing all debris, a thorough sweep and tidy-up, and finally hauling everything away.
Finish the job right with A&G's Construction Clean-Up Services
For your next construction project, leave all the hauling, organizing, cleaning, and removing to the professionals at
A&G The Road Cleaners
. Get your construction site ready for opening day, and
contact A & G The Road Cleaners today
to schedule your post-construction site cleanup process.
Author:A&G Team