Post Construction Cleaning is a Must for your Project
Posted by A&G Team on 14 September 2021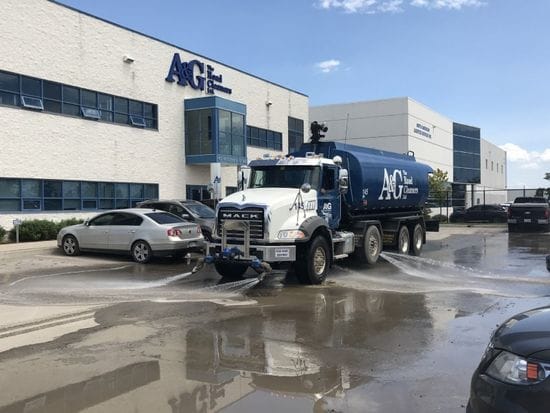 The construction season is winding down, which means that it's cleanup time. Whether you want an industrial construction site to be good as new or you're wrapping up some residential renovations, it's a good idea to get professionals to take care of your post construction cleanup in Toronto. Here are three reasons to make sure your construction site gets thoroughly cleaned when your project is done.
Start Spring With a Clean Slate
Spring? It's barely even autumn yet! While it may seem premature, it's important to think ahead when you're finishing a construction job. Hiring professional construction cleaning services will ensure that when the snow melts in 2022, you don't find your brand-new site or building dirty, with last year's debris piled up in the corners. A professional cleaner will make sure that any trash from the construction project is hauled away, and that the street, sidewalks and buildings are power-washed. You'll lay a good foundation for the spring, and you'll be able to start fresh without backtracking.
Be a Good Neighbour
In addition to the benefits your site will reap, post construction cleaning will do wonders for your community. A professional service will take care of even the smallest details so that you don't have to rush through cleanup. Making sure you don't cut corners by hiring a professional cleaning service will ensure that your neighbourhood gets the respect it deserves, that your site becomes a well-liked part of the community's landscape, and that everybody can join you in celebrating the finished project.
Take Care of the Environment
You'll also be helping make your community greener by improving air quality. It's important to find a post construction cleanup service whose sweepers are PM10-compliant and PM2.5-compliant, which means that they are equipped to reduce the amount of dust in the air which occurs as a by-product of their work. A&G is committed to green practices, and getting your site cleaned professionally means that there isn't collateral damage to the environment. Cleaning after construction involves taking care of details like ensuring debris doesn't get flushed down storm drains, an important step in keeping our water supply clean. Methods like pressure washing are also effective, proven ways to get a site clean in an eco-friendly way; you'll be taking your project to the next level while reducing its impact on the environment.
No matter the size of your construction job or renovation, the finishing touches are what will make it stand out--and what will make it last. The final leg of your construction project is an investment in its longevity and in your community, so it's essential to put your best foot forward and get the job done right.
Ready to book A&G's site cleanup service or want to discuss in more detail? Contact us today!
Author:A&G Team