Introduction To Street Sweeping Technology and Terminology
Posted by A&G Team on 19 April 2023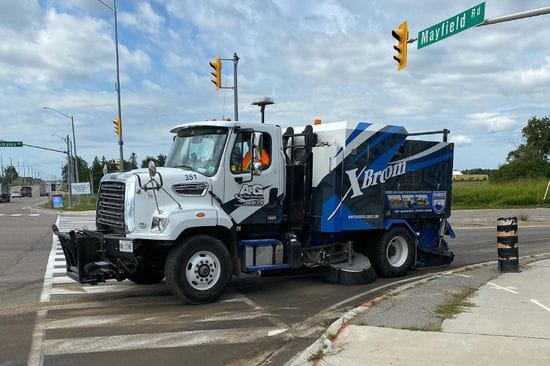 Street sweeping technology includes items that are classified as Regenerative Air Sweepers, Boom Sweepers and Vacuum Sweepers. Street Sweepers are referred to by a variety of names. Some common names for street sweepers include street maintenance workers, street sweeper drivers, and city sweepers.
Street sweeping job tasks and operations:
Street Sweepers have an array of tasks that are executed to efficiently produce each street sweeping job. Street sweeping job tasks and executions include:
Street cleaning: while on site, your street sweeping team works to completely clear items such as trash, snow, debris and related items that are contaminating the surrounding environment. Throughout the street sweeping process, while removing the streets of various items, the street sweeping team ensures that all streets and curbs are clean and debris free.
Street Sweeping technology: Throughout the street sweeping process, your street sweeping team will implement high-end technology such as hydraulic hoses, brush hogs, and other vehicle attachments to ensure that all street sweeping tools, technology, and equipment is securely fastened to the street sweeping vehicle and performing with optimal results.
Cautionary equipment use and regular reporting: During every street sweeping job, your street sweeping team follows the best professional practices to ensure a clean, safe and regulated operation. Some tasks included within the best practices that your street sweeping team follows include reporting mechanical failures or incidents with the street sweeping equipment, ensuring that all street sweeper logs are maintained and accurate, supervising street sweeper teams, and ensuring that the accurate precautions are instigated while working within refined street sweeping environments.
Parking Lot Sweeping & Street Sweeping Services in Toronto
Municipalities and commercial businesses in the GTA have relied on A&G's parking lot sweeping and street sweeping services for over 25 years.
Our newly outfitted, state-of-the-art street sweeper fleet allows us to tailor our road cleaning services to each specific client's need. With over 80 sweepers in our industry-leading fleet, managed by experienced road cleaners and parking lot cleaners, we're the only Toronto street sweeping and commercial power sweeping service that's on call 24/7!
Contact the A&G The Road Cleaners
A&G The Road Cleaners is Toronto's largest provider of road maintenance and street sweeping services! We offer street sweeping, power sweeping, and parking lot sweeping services, plus an array of cleanup offerings ranging from post-construction site cleaning to hydro excavation, and snow plowing services.
If you have any questions about one of our many road cleaning services or would like to request a free quote,
contact us today
, and an
A&G representative
will get back to you promptly. Thanks for choosing A&G The Road Cleaners!
Author:A&G Team