Things to consider before hiring a street sweeper
Posted on 23 August 2022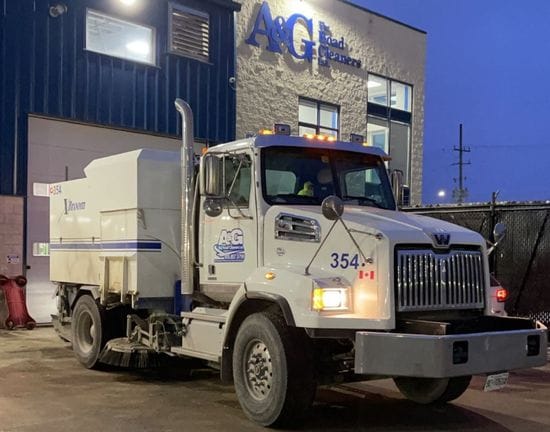 Looking out for distracted drivers, and dodging fellow pedestrians that are in mid text, when walking down the street, one must be on high alert. Aside from the obvious hazards to look out for, there are several hazards on the ground to look out for such as out-of-place nails, broken glass, loose gravel, metals and dirt. Luckily, street-sweeping rectifies any hazardous material on the ground by picking up small debris continuously to clear and safeguard our streets.
Litter, animal waste, garbage and residue accumulate on the ground. Street sweeping ensures that it is removed. Debris from falling trees, environmental debris and general outside residue. Here are the additional benefits of hiring a street sweeper.
The right tools to address your specific needs: the right street sweeper will pair the best street treatment to the unique needs of your location and environment. This includes identifying the type of debris and how to address and clean it.
Your go-to Street sweeper is responsive: An experienced street sweeper has addressed every type of client, debris and situation. When hiring an experienced street sweeper, you will receive timely responses that are catered to your specific cleaning needs to guarantee results.
The best street sweeper has high-quality tools: Regardless of the pavement type, or debris issue, an experienced street sweeper will quickly identify the best tools for your situation. This individual has successfully resolved a similar street debris issue in the past and will address your circumstance with confidence.
Our newly outfitted, state-of-the-art street sweeper fleet allows us to tailor our road cleaning services to each specific client's need. With over 80 sweepers in our industry-leading fleet, managed by experienced road cleaners and parking lot cleaners, we're the only Toronto street sweeping and commercial power sweeping service that's on call 24/7!
Each A&G street sweeper and parking lot sweeper surpass environmental quality control tests, all being PM10-compliant and PM2.5-compliant. Without proper management of the quantity, and size, of dust particles, people in the vicinity put their respiratory and cardiovascular systems at risk. Every commercial power sweeper we employ measures and manages dust particles and air quality, exceeding guidelines set by the World Health Organization (WHO).
A&G The Road Cleaners
is Toronto's largest provider of road maintenance and street sweeping services! We offer street sweeping, power sweeping, and parking lot sweeping services, plus an array of cleanup offerings ranging from post-construction site cleaning to hydro excavation, and snow plowing services.
Contact us
today.