4 Benefits of Used Street Sweepers
Posted on 13 August 2021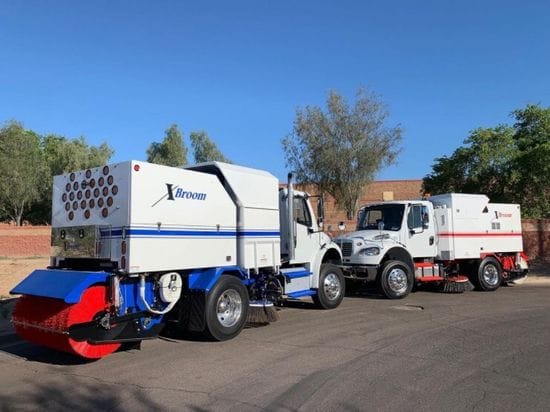 Street sweepers play an important role not only in keeping streets clean, but they also keep them functional and safe. They pick up litter that could clog storm drains that result in flooding as well as debris that can cause tire damage and even vehicular accidents. Property managers often look for parking lot sweepers for sale to keep their spaces pleasant and well maintained with less manpower.
But a street sweeper truck doesn't come cheap. Often, it makes more practical sense to acquire used sweepers. Here are a few reasons why:
1. Used Street Sweepers are Cost Effective
Much like buying any vehicle or equipment, cost is one of the most important considerations that can influence your decision. Sure newer models may offer the newest technology and a few bells and whistles, but if you won't fully utilize them, it's just a waste of capital. In fact, if you check used street sweepers for sale, you will find that they cost as much as 25 per cent less than a new unit while still providing the same functionality, productivity and technology.
2. You Can Minimize Loss of Value and Depreciation
All vehicles depreciate over time. But if you purchase used sweepers, you can avoid serious depreciation. New sweepers can lose their value between 20 - 40% in the first year. In accounting records, sweepers may reflect only a lifespan of 5 years, but their utility is much longer than that.
When looking for second hand street sweepers for sale, always check the mileage of the vehicle because it can be a good indicator of its wear and tear. Significantly worn-out units may require frequent repairs or maintenance, which ends up being very costly. If you are purchasing a used street sweeper, ask for a detailed service and repair history. You must also plan a regular maintenance schedule to extend the life of your equipment.
3. The Pre-owned Market Offers More Selections
Buying used street sweepers opens up more opportunities to find the right one that's best suited for your needs. Top brands in the market will also be within your reach. You have the option to choose from many different model years and generations to find one that offers the exact features you may be looking for. This also allows you to buy equipment that your operators are already familiar with, reducing the need for additional training.
4. Buying Used is More Environmentally Friendly
An indirect benefit of buying used sweepers is that you are extending the utility of perfectly working vehicles that might have just ended up at a junk shop. As long as they are well maintained and are not sources of air pollution, you are helping the environment by mitigating the depletion of the earth's resources and reducing carbon emissions involved in the production of new sweeper trucks.
Street sweepers are essential in keeping the roads clean and devoid of obstruction, providing a safe environment for trucks, buses, and other vehicles to travel on. Street sweepers also reduce the costs of maintaining real estate properties in the long run.
If you are on a tight budget, we offer used sweepers for sale at reasonable prices. Please contact us for more information.