Spring Cleaning Means Street Sweeping with A&G
Posted by A&G Team on 9 March 2022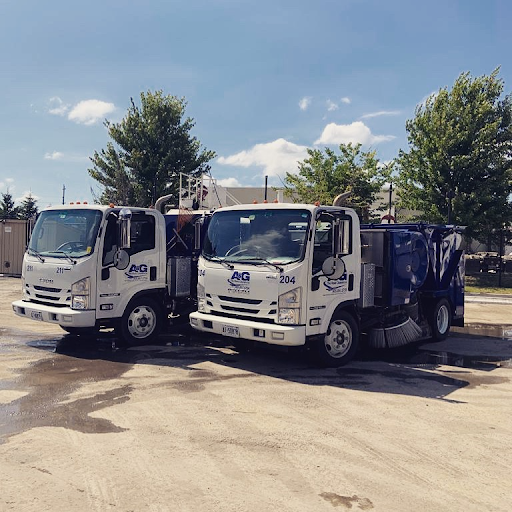 March in Toronto has been warm so far – but that doesn't quite mean that we're out of the woods. Many people use the renewed energy of the approaching spring as an incentive to start spring cleaning; but spring cleaning goes beyond just dusting those hard-to-reach corners. Street sweeping is an essential part of getting municipalities ready for spring, and here's how A&G can help.
The Hazards of the Spring Melt
From crunching lacy panels of delicate ice to stretching to step over vast puddles, many beautiful and unusual experiences come from melting and retreating snowbanks. One of the more unwelcome sights, however, is the leftover debris, litter and animal waste that pristine snow hid throughout the cold months. Accumulations of dead leaves and other natural and man-made rubbish can clog stormwater drains at a critical moment when they are dealing with heavier-than-normal amounts of water from the spring melt; moreover, dust and crushed salt can be a hazard when it begins to blow away in the wind, and leftover road salt can even damage asphalt. Not just that – post-snow dirt and grime is also an eyesore!
Toronto Street Sweeping to the Rescue!
In large municipalities such as Toronto, street sweeping is a very important part of the transition to spring. A&G The Road Cleaner's fleet of state-of-the-art street sweepers goes above and beyond environmental regulations and is PM10- and PM2.5-compliant, which means that not only do we eliminate pollution from the environment, but we actually help reduce emissions as well. We ensure that each of our street sweepers measures and manages the dust particles raised by our work in order to exceed the guidelines set by the WHO. Talk about a breath of fresh air!
Used Street Sweepers: An Investment in Health and Safety
Of course, it's also an option to take care of your commercial property yourself by investing in a used street sweeper. One of the many benefits of used street sweepers is their ability to help you maintain your commercial parking lot in the early spring and throughout the dusty summer months and autumn. Get rid of nasty surprises hidden under the snow at a moment's notice and keep your commercial parking lot looking its best with used street sweepers from A&G.
However, even if you don't choose to invest in a street sweeper for your business or municipality, you can still rest easy knowing that A&G The Road Cleaners are on-call 27/7, 7 days a week. Whether it's a freak snowfall in May or a sudden melt that leaves property and roads looking less than ideal, A&G's plowing and street sweeping services are only ever a call away.
Contact A&G The Road Cleaners to find out how we can assist with your commercial and municipal road maintenance this spring!
Author:A&G Team